Seven Stars Home Inspections
303-660-6360
Excellent Job!
★★★★☆
"
Chad and Doug did an excellent job with the home inspection! The report was thorough and detailed. The pictures were clear and labeled and every question was explained and answered completely. I appreciate the time spent in the home to ensure the inspection was complete from top to bottom…we are completely satisfied and would recommend Seven Stars to others! -- Jessica D
"
Thank You
★★★★☆
"
Thank you Chad and Doug! We learned so much about our new home. You were so kind when answering all of our questions. -- Nick and Jennifer S
"
Highly Recommend
★★★★★
"
I can\'t imagine (an inspection) more thorough and professional. I would highly recommend Seven Stars! Thank you Chad & Doug! -- Angie P
"
So Refreshing
★★★★☆
"
Having Seven Stars Home Inspection come out and inspect our potential home was a refreshing experience. Chad and Doug were phenomenal and showed me everything I needed to know about our future home. Their patience, understanding, and willingness to help is second to none. They took the time to guide me through the home and answered all of my questions with professional and detailed answers. I will highly recommend them to any of my friends and family who are potential home buyers in the future. Thank you Chad and Doug for making this a stress free and reassuring experience! I can\\\'t thank you enough! -- Laura H.
"
These guys were awesome!
★★★★☆
"
Chad and Doug were awesome! This is my first home purchase and process by myself, and they made the inspection process very friendly and inviting. I appreciated their thoroughness and simplicity in explaining all the details to me. I will definitely think about getting on a schedule so that my home can be inspected by them again. Thank you, Chad and Doug. -- Lorna H
"
Incredible Customer Service
★★★★★
"
These guys are incredible! We are purchasing a second home so we won\\\'t be there as often. They completed a really thorough inspection, explained everything in detail, constantly asked if we had any questions and were even receptive to my parents who tagged along. They also took into consideration that this was a second home purchase so they explained what we needed to know keeping that in mind. Chad and Doug really know what they are doing and it is so comforting knowing that we have them to ask any questions we may have! Thank you so much! -- Mark and Tara H
"
Call to learn about the best in Colorado Home Inspections. We are NACHI certified and our experience is unmatched.
A New Home Inspection is one of the most critical steps toward the purchase of your dream home.  You want to be certain your home inspection is completed by a trusted and competent home inspector.  You want to have confidence in your purchase decisions and you want to have confidence in the health and well-being of your new home.  To build your confidence, call Seven Stars Home Advisors today at 303-660-6360 to schedule your inspection.
We provide home buyers in Colorado with more than the typical Home Inspection.  Our service includes:
–             A 400+ point Home Inspection addressing all critical components and systems of your new home.
–             A comprehensive digital report, available on-line, which outlines all identified home inspection issues.
–             Digital Photos and Videos of most home inspection items to help clarify and communicate any home inspection issues.
–             The latest technology and training to ensure accurate and comprehensive analysis of all home inspection items.
–             A personal On-site walk through to help you understand all home inspection issues and suggested maintenance.
We offer all this at a reasonable cost to help you minimize your new home acquisition expenses while providing you with the confidence you want in your home.  Just give us a call right now at 303-660-6360.
Our Process and what to expect
Upon meeting at the home at the scheduled time. We do brief introductions and explain a quick outline of our process. This process remains the same for every inspection big or small. We start on the exterior, both of us moving in opposite directions inspecting different components as we move along. Once we have completed the outside which includes walking the roof (unless it is tile or snow and ice covered), the garage and any Main Electrical distribution panels, soffits, fascia, cladding, decks, walkways and driveways, we move inside. We take overview pictures of the entire home, both exterior and interior before really getting into the nuts and bolts of the inspection. On the inside we check every window and door, receptacles (plugins) and switches, appliances, sinks, toilets, tubs, any miscellaneous electrical or plumbing fixtures, Attics, Crawlspaces, Water Heater, Furnace or Boiler. Upon completion of the 400+ point inspection of the home, we gather the customer and realtor together and verbally go over our findings. At this point we take as much time as necessary to answer any questions and discuss any of our findings that may need further explanation. We have found that sometimes it helps to be able to see the issue and ask questions at the time of the inspection to gain the necessary perspective needed to proceed with the transaction. At this point we collect payment and ensure we have signed agreements. We guarantee that the report will be delivered electronically before the end of the next business day and most of the time this occurs much sooner.
IMPORTANT INFORMATION
Before Choosing a Home Inspector or any contractor, it is vital to check reviews. Below we have included links to both Yelp.com and to the Google Reviews we have received. It is important to note that we cannot influence change or modify any reviews submitted to these sites. We can respond but we cannot add or remove. No matter which company you end up hiring to perform your home inspection, we wish you nothing but the best. We look forward to hearing from you soon!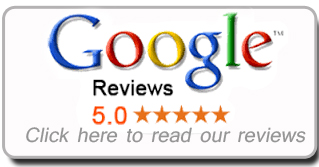 Seven Stars Home Advisors Colorado Home Inspections
|DISCLAIMER|TERMS OF USE|PRIVACY POLICY|INSPECTION ARTICLES|HOME INSPECTIONS|ABOUT US|CONTACT US|SITE MAP

Seven Stars Home Inspections & Seven Stars Home Advisors are Registered Trademarks of Seven Stars Inc.